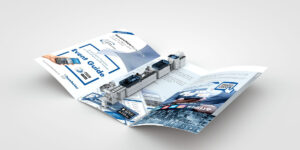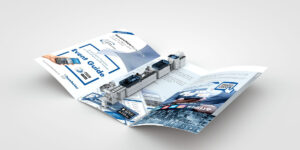 What is Direct Mail Excellence?
It is a well-known fact that many contemporary marketing techniques are associated with the digital community. Examples include social media interactions, automated emails and pop-up advertisements. However, traditional approaches still play important roles. This is particularly relevant when referring to direct mail.
The UK Data & Marketing Association notes that direct mail gives users a more physical connection with the advertiser. In reference to brand recognition and loyalty, this is often important. However, there are other unique advantages to appreciate. Let us, therefore, take a quick look at why direct mail should represent a vital portion of any marketing campaign. We will then discuss a handful of the latest in-house production solutions offered by Hunkeler.
Why Does Direct Mail Still Play a Crucial Role?
The tangible nature of direct mail is arguably one of its most important advantages. Direct mail allows customers to obtain a better "feel" for the company in question. Likewise, this type of mail offers a timeless appeal, allowing the recipient to refer back to its contents when desired.
Let us also remember that physical mail can be used to target older generations. These consumers tend to prefer such an approach when compared to digital alternatives. Naturally, direct mail is also beneficial for those who do not have regular access to the Internet. What other rewards can advertisers reap?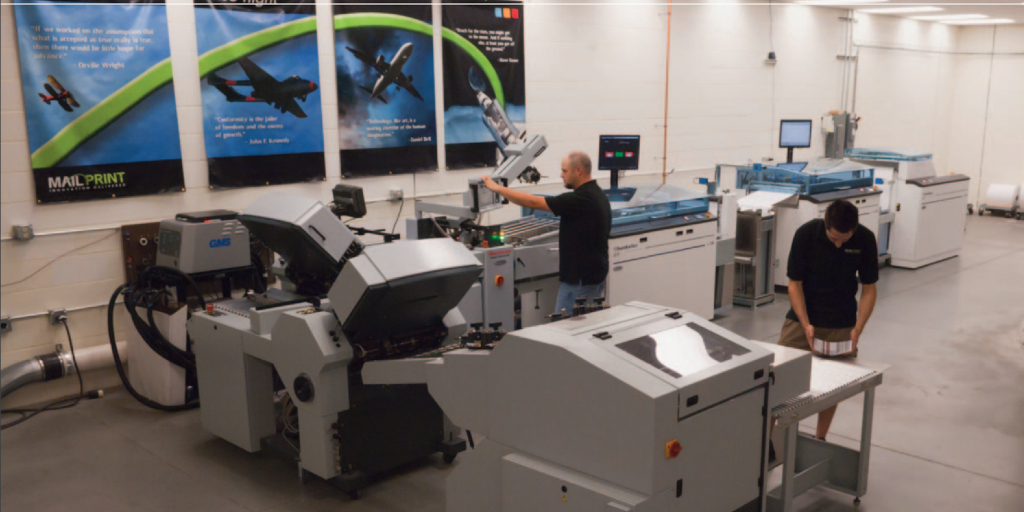 Personalized Marketing Solutions
In terms of advertising excellence, direct mail provides a means to create customized marketing campaigns. Information can be modified according to the client in question. These include personal details and the most appealing products (based on past purchases). Thus, marketers can avoid generic approaches that tend to fall on deaf ears.
An Excellent Way To Generate New Leads
Direct mail can be used to supplement digital marketing communications. This is even more relevant if a client asks for additional information. A prospect who provides their mailing address will be more likely to take further steps in the conversion process. Those who wish to receive physical documentation are often interested in what is offered. Therefore, sales professionals can devote more attention to these prequalified prospects.
A Means To Reactivate Dormant Client Accounts
Sometimes, a client account may remain inactive for months at a time. Perhaps the email address has changed. The customer might also not have regular access to the Internet. Direct mail is capable of circumventing these situations. Physical posts are a powerful way to confirm whether a customer still wishes to be contacted. It likewise demonstrates that the company cares about organic connections. Customers who feel that they are important to a business are much more likely to re-engage.
The Ability to Provide Product Samples
Another key role of direct mail comes in the form of product samples. These are often supplied to recipients who have already expressed significant interest. Samples are also traditional means to provide a tactile quality to what might otherwise just represent a digital opportunity. Still, the production methods will vary according to the type of direct mail required. This factor leads us to the next main section of our article. How is direct mail excellence inextricably linked to proprietary production methods?
The Flexible Nature of In-House Production Techniques
Direct mail can be made available in a kaleidoscope of different configurations. Examples include:
Folded documents
Postcards
Self-mailers
Flyers
Invitations and tickets
Therefore, it should be clear that the production methods themselves will vary. Thankfully, the team at Hunkeler has developed a number of bespoke solutions. Let us quickly examine some options that customers can enjoy.
Roll-to-Roll Printing
Roll-to-roll printing is commonly used when creating physical documentation. The main principle involves a single roll that contains all the necessary information. These details are then directly transferred to a substrate (such as a template).
This approach is frequently preferred within fast-paced environments associated with non-stop production. In other words, they are excellent solutions when dealing with bulk direct mail campaigns. Here are some of the benefits associated with Hunkeler roll-to-roll printers:
Web speeds as high as 243 metres per minute, depending on configuration and application
The ability to accommodate paper of different weights.
Productivity levels can be increased by as much as 30 per cent with nonstop splicer
It is now clear to see why some advertisers prefer roll-to-roll printing.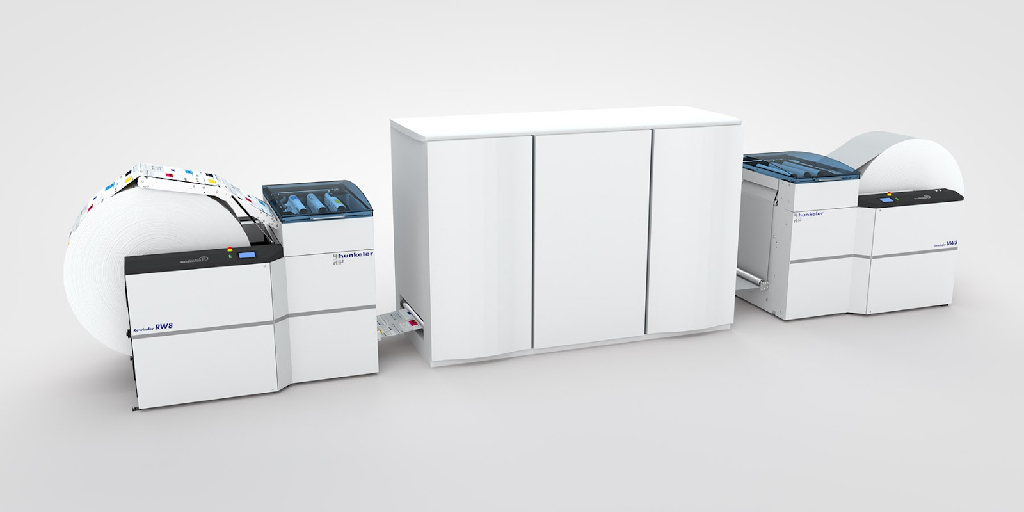 Roll to Fan-Fold Printing
Another high-volume printing technique sometimes used when creating direct mail materials is fan-fold stacking. In this case, a roll will be used to transfer materials to a series of zic-zac stacks.
Roll to fan-fold solutions may be used to finish into existing legacy finishing lines.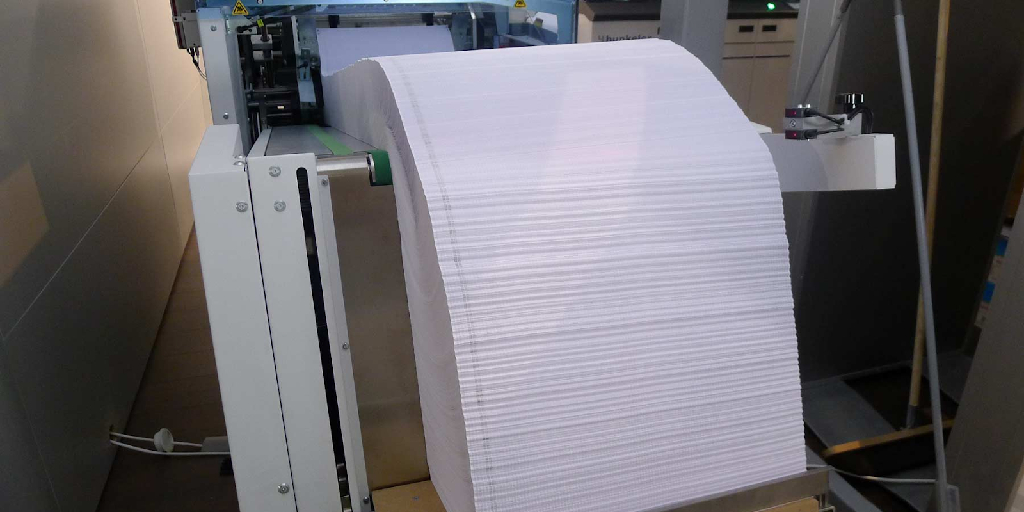 Roll to Stack Solutions
As you might have guessed, this final option involves printing materials before they are vertically stacked. As well as various paper weights, roll-to-stack printing can address a variety of sheet lengths. This method is also used when placing images on coated paper, ideally suited for direct mail.
The team at Hunkeler then provides superior levels of quality control, thanks to the WI8 Web Inspection System. Other benefits that customers can enjoy are:
Automated tracking
De-dusting modules
Perforation options
The ability to create full-bleed products
The production of up to 180m/min.
Note that this is only a general overview of what can be expected. It is always wise to contact us for more details.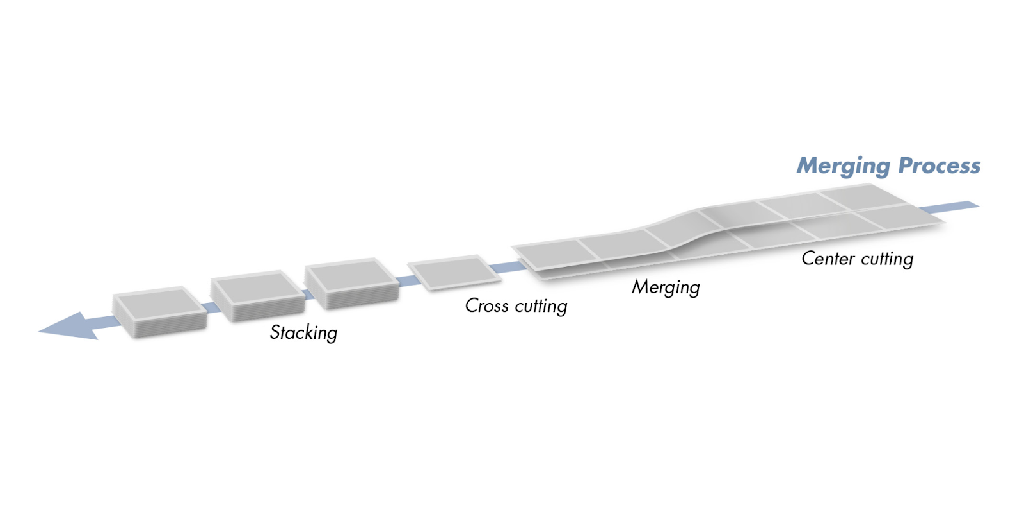 Excellence in Direct Mail: The Importance of Choosing the Right Production Methods
Hunkeler AG Paper Processing has been providing digital print finishing solutions for 40 years. During this time, our approaches have likewise changed in accordance with industry requirements. Our ultimate goal is to remain well ahead of the curve.
Therefore, we are pleased to offer you numerous options for your direct mail production needs.
Would you like to learn more about what we can provide you and your team? Do you have additional questions regarding our other products? If so, please contact our sales team or your country dealer.. We would be delighted to discuss the most appropriate solutions in greater detail.