Web Inspection WI8
The Hunkeler Control Platform represents a high-performance system for production monitoring and quality control. With the WI8 Web Inspection system you can check quality and content of the printing on each page in terms of colors, positions, contours, smearing, jet-outs, data validation, etc. It is always possible to update it with new functions and extend it to a complete tracking solution.
The basic equipment includes the CIS (Contact Image Sensor) scan-bar per side, a 22″ wide multi-touch LCD operator monitor and the controller box.
Extremely compact web monitoring solution based on the newest CIS (Contact Image Sensor) technology, providing high speed / high resolution image capabilities. Because of the sensor's compact dimensions, the integration of the acquisition module into different modules and printers is possible.
Swiss precision by Hunkeler with stable and reliable mounting for the CIS sensors, without requiring any adjustment and /or mechanical calibration, thus making the installation as well as maintenance very simple. Module is NRTL (UL), CE, GS, and ROHS certified.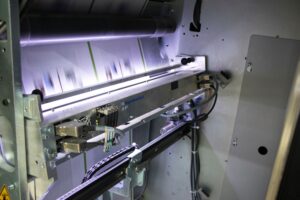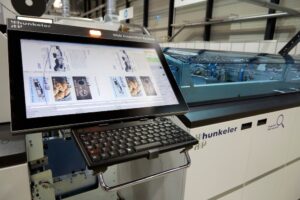 Functionality
The web inspection system scans the entire width of the paper web, acquiring at full speed high-resolution images on the full surface of each page and comparing them to a related "golden sample" in order to carry out many different kinds of quality and contend check. Printing quality and content errors are identifi ed at an early stage, thereby triggering immediate action and reducing both, downtimes and the amount of wasted paper.
Integration
The system can be integrated as simplex and duplex color versions for the following devices and printers: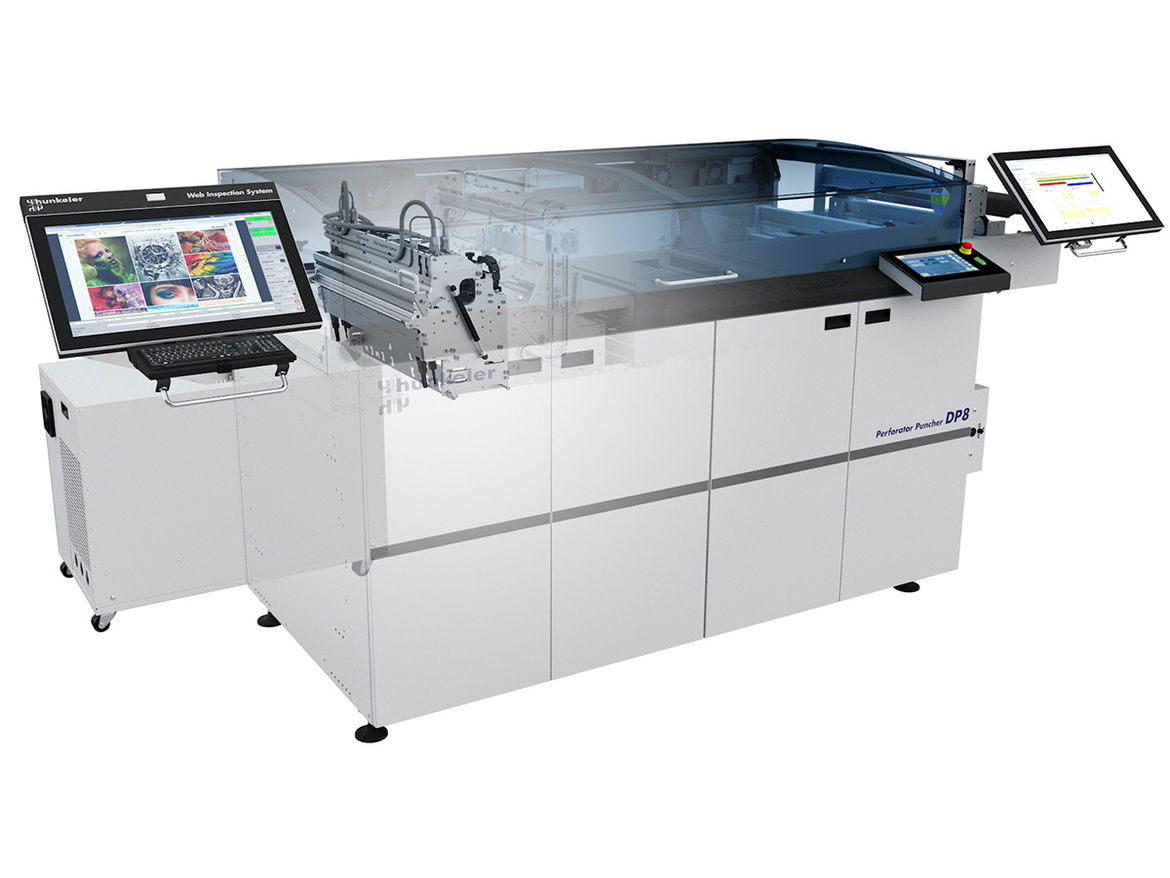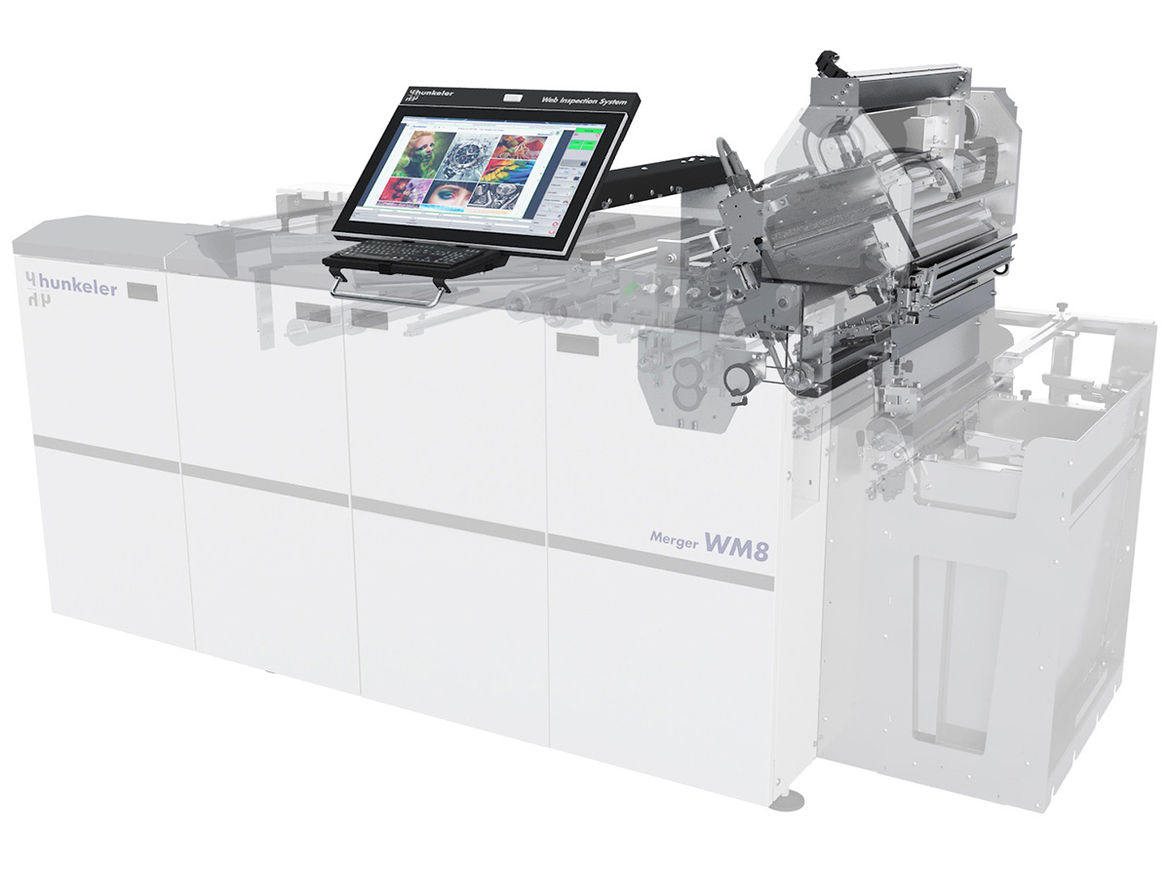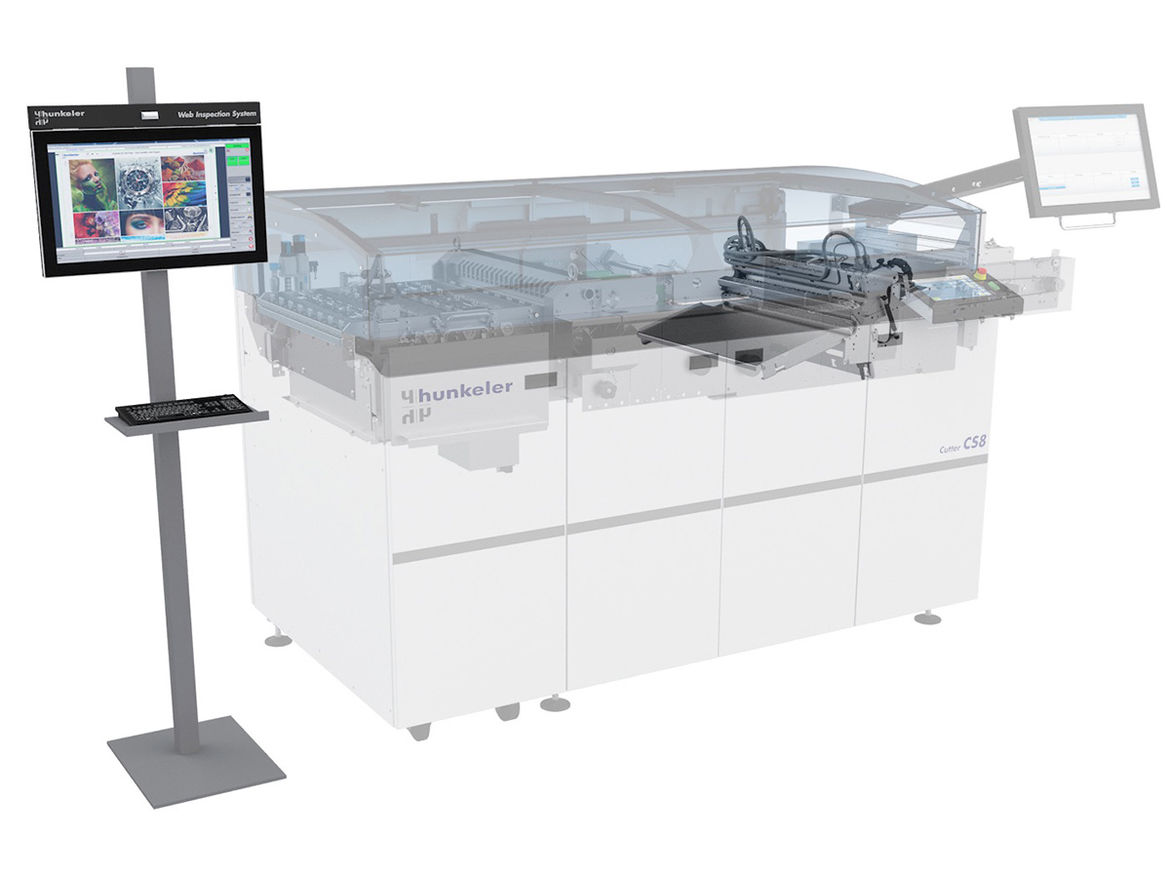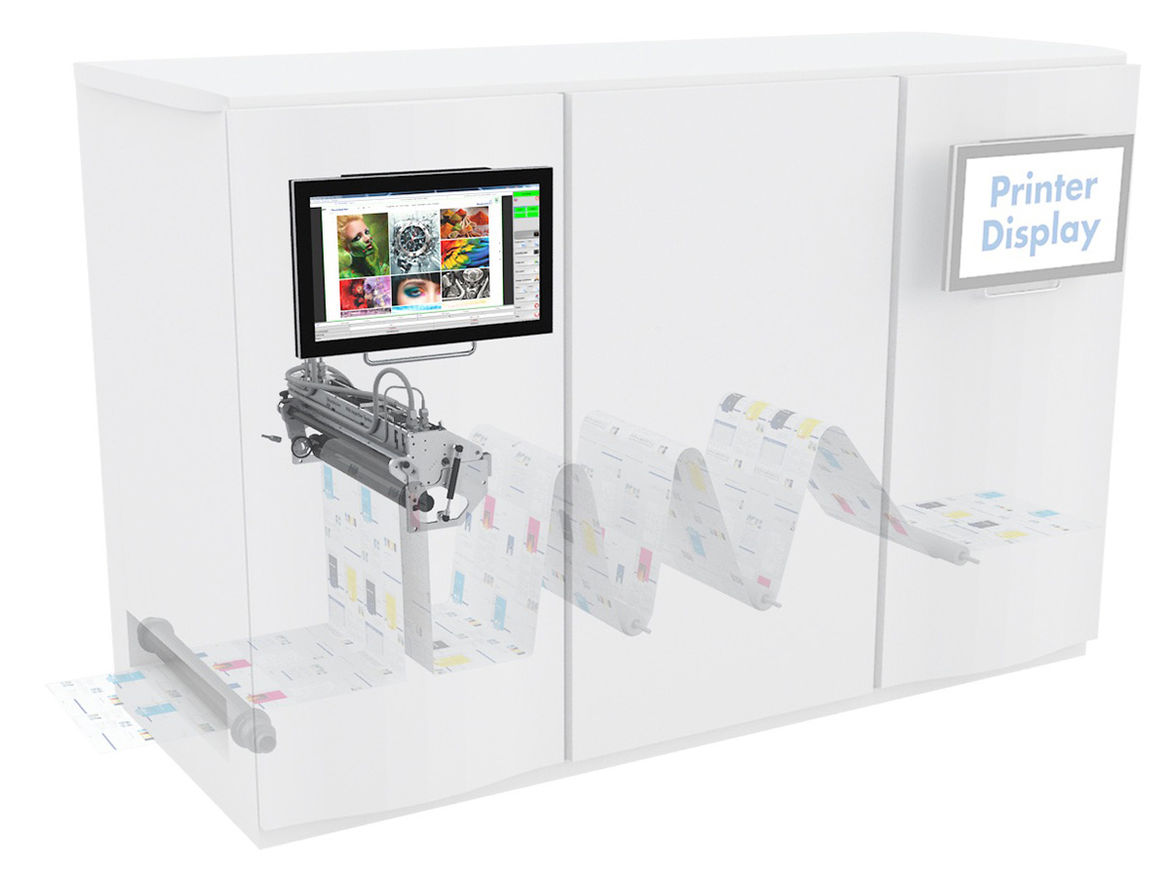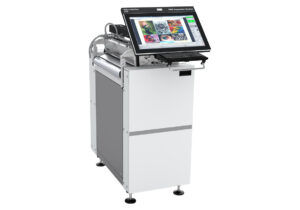 ---
Interaction between printer camera system, Hunkeler IPI, WI8 and Tracking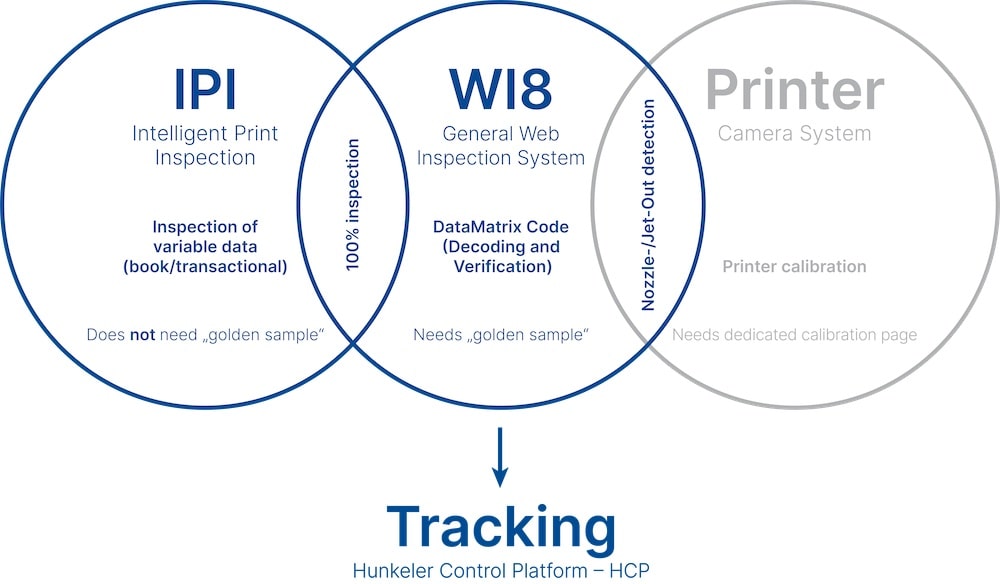 ---
IPI – Intelligent Print Inspection
IPI stands for Intelligent Print Inspection and enables a new way of performing print inspection. In general, the concept of 'digital print image inspection' refers to the comparison of a printed sample to a pre-defined template.
In traditional print inspection, the operator creates the template for image matching (Golden Template). A number of features to be checked are selected on a printed page that has been found to be "good".
IPI opens another way to create the template for image matching: Instead of having the template set by the operator, the IPI system uses the raw print data directly sent from the printer controller to the inkjet print heads. This means IPI dynamically reads this data and generates a digital image on-the-fly without affecting the printer. This dynamically generated image serves as a template for the system to compare with the print sample.