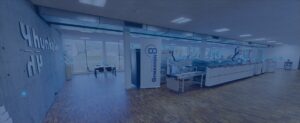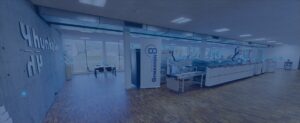 Virtual showroom
You cannot come to Wikon? No problem! We bring our showroom to you.
In our generously equipped training and democenter, comprehensive and in-depth training is offered on all our systems. With our virtual showroom you can now view the solutions of Hunkeler AG from your office in a relaxed manner. The displayed touch points also offer exciting information about the modules and solutions shown. (ENTER SHOWROOM)
Try it and visit us virtually in our showroom. If you still want to visit us in person, we will of course offer demonstrations and training on site.