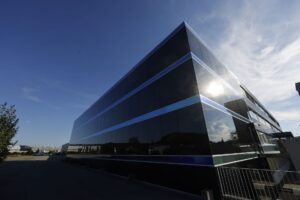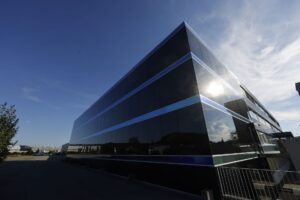 Excellence in Paper Processing
Paper is the focus of everything we do. For over 100 years.
We move paper. We process paper. We shape paper. We refine paper. We love paper. We live paper.
We are the people working on the future of paper finishing. We develop, we build, we support the solutions that move our customers forward. We are technology drivers and market leaders in the field of first-class paper finishing equipment for all aspects of high-performance digital printing.
No matter how different the applications – anyone who processes paper and print can rely on our expertise:
Whether leading printing press manufacturers or a wide variety of users such as banks and insurance companies, printers, publishers, mailrooms, print service providers or print finishers. Worldwide agencies and subsidiaries in Germany and Hong Kong ensure partnership-based and competent support in terms of sales and service. As an owner-managed company with around 280 employees, we stand for a promise:
Those who place their trust in Hunkeler get "Excellence in Paper Processing".
Hunkeler image brochure
What matters at Hunkeler
People
Reliability is first and foremost a personal matter. That is why, in our firm, specialists with the finest training and top references serve their clients. High-tech specialists and qualified craftsmen, expert advisors, project managers with international experience – and of course young people being prepared for the future. Trainees represent around 10% of our workforce.
Quality
Demanding and getting the best. Numerous patents, and audits – including the product design award – are proof of this. With thousands of successful installations and a broad product portfolio, our solutions have repeatedly proven their worth as safe investments.
Knowledge
As a partner of leading printing machinery manufacturers and finishing suppliers, Hunkeler aims to share its knowledge. Since the first event in 1994, Innovation Days has become established as a global meeting that attracts over 6000 industry professionals. The event is held every two years in Lucerne.
Innovation
Continuous investment in advanced equipment and an appropriate infrastructure are a core principle at Hunkeler. In the new Customer Care Center C3 we offer comprehensive line demonstrations as well as training and further education seminars with a measurable effect on your production process.
Security
Are the print colors correct and consistent throughout the print process? Are the number and sequence of pages correct? Was the right envelope selected? Thanks to flawless web inspection and tracking, you will have good answers to these questions and more in the future. It's always better to be on the safe side, with Hunkeler as your trusted partner.
Sustainability
Safety first – machine safety as well as protecting the environment. Hunkeler modules and solutions are CE-compliant, satisfy UL directives and stand for top quality as confirmed by our ISO 9001 certification. But Hunkeler is also keen on ecological, economic and social sustainability. We satisfy the challenging environmental criteria for RoHs and REACH.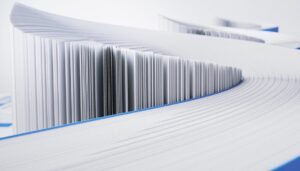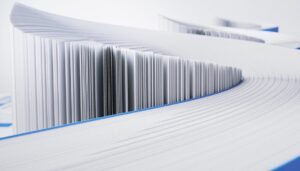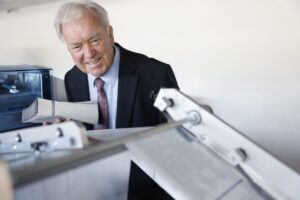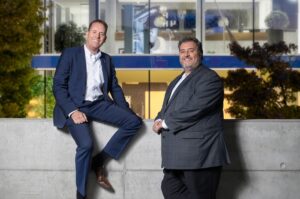 paper.people.pioneer.
1922
In this year, Josef Hunkeler founded his company, which quickly made a name for itself with the sale and trade of graphic machines and their accessories. Under Franz Hunkeler, the vision of creating a wide variety of finishing solutions from individual machines later became a reality, making the breakthrough of flexible digital printing possible in the first place. Numerous innovations, patents and the integrated approach from development to logistics make Hunkeler AG today, in its third generation, the technology-shaping partner of an entire industry.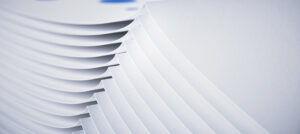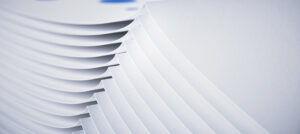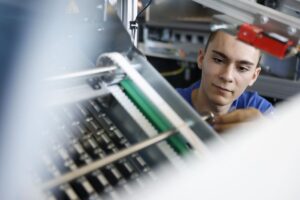 paper.people.precision.
Unwinding, perforating, folding, cutting, stacking … All the various paper finishing options using Hunkeler modules and solutions have one thing in common: Swiss precision without compromise. The guarantee promise made by Hunkeler is backed up by people who ensure precision in a seamless process chain: from the development and production of all quality-relevant components and their assembly all the way to commissioning, service, and maintenance.
To ensure our high quality standards down to the smallest detail, we produce our parts and assemblies at our subsidiary Hunkeler Fertigung AG in Switzerland.
Hunkeler Fertigung AG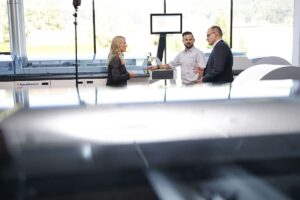 paper.people.partner.
Offering suitable solutions requires understanding. Understanding of markets and technology – understanding of specific user concerns. We provide customized solutions based on customer-specific engineering. Above and beyond that, our close collaboration with leading digital printing machine manufacturers and finishing contractors enables precisely targeted solutions. The guiding principle is to implement ideas in practical applications. To this end, we also make use of our cooperation with institutes, universities, and specialists.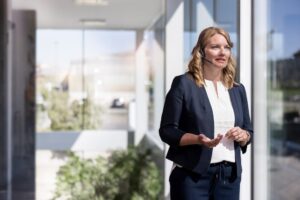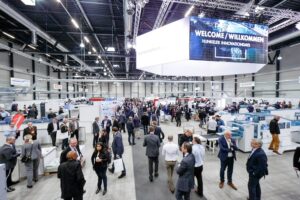 paper.people.planet.
Our headquarters are located in Wikon, Switzerland, and will remain there in the future. It is the very heart of our company. The attributes associated with the term 'Swissness', such as fairness, precision, reliability, political stability, authenticity, and cleanliness, have shaped our development. However, we have considered ourselves an international company with global responsibilities and a worldwide network for many decades. Both our customers and employees come from all around the world. Our home is wherever digital print finishing solutions "Made by Hunkeler AG" are in demand: all across our planet.
The who-is-who of digital printing meets in Lucerne, Switzerland. The global elite of digital printing and finishing gathers at the Hunkeler Innovationdays every two years. The international industry get-together offers visitors insights into versatile solution approaches with a high level of practical relevance in a globally unique setting.
Hunkeler Innovationdays Website