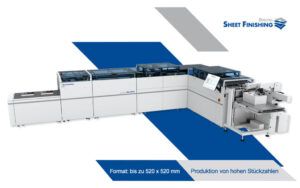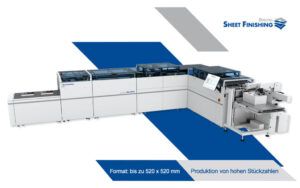 Paper Processing: Cutsheet: The best way to trim & fully dynamic perforate digital printed sheets into documents
Digital sheet finishing is associated with a handful of challenges. Some common examples are maximizing throughput, ensuring quality control and offline functionality. The Hunkeler DocuTrim system has been engineered to address such issues.
The Hunkeler AG cutsheet paper perf-trim-collate and stack system offers higher degrees of accuracy in demanding environments and provides flexible, user-friendly solutions.
Perfectly suited for dynamic operational environments, this cutsheet system is modular and expandable by design. There are also several variants to consider based on the needs of your business. Let us examine the Hunkeler AG DocuTrim series in greater detail to appreciate its benefits.
What can this cutsheet system be used for?
There are many reasons why our DocuTrim cutsheet system is suited for the modern workplace. Perhaps the most important quality is its inherent versatility. This unit can accommodate various printing and production needs. These include the following:
Books and catalogues
Mail stationery
Bulk documents
Commercial products, such as leaflets and calendars
Therefore, the DocuTrim series is often seen in environments associated with a high-volume production capacity. However, it can also be used to tackle one-off projects, thanks to the user-friendly configuration.
What does a typical cut-sheet workflow look like?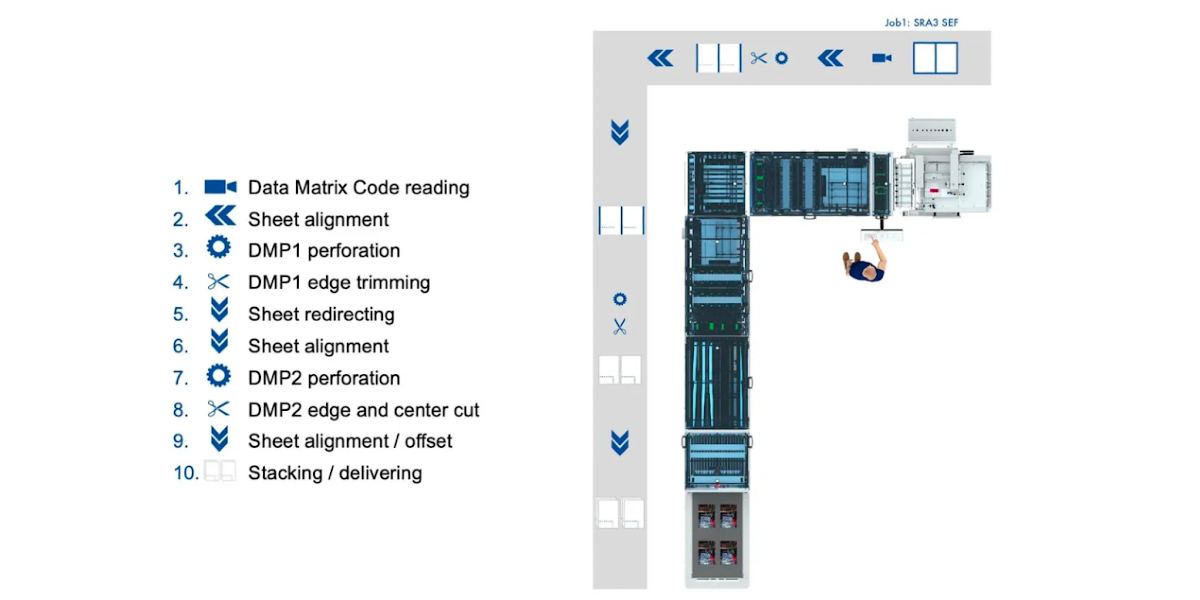 While several different modules are found within the DocuTrim line, their internal workflows are all similar. This uniformity helps to ensure seamless levels of efficiency, even when changing between different tasks.
Here are the primary steps involved during document production:
Scanning the data matrix code
Initial sheet alignment
Perforation and trimming
Re-directing and re-alignment
Additional perforating, edge trim and centre/gutter cuts
Offsetting or grouping of documents or jobs
Stacking and delivery
Those who wish to learn more can refer to this image. Alternatively, do not hesitate to contact one of the team members at Hunkeler AG.
Economy in Motion: All about flexibility
The experts at Hunkeler AG appreciate that quality and efficiency need to enjoy a hand-in-hand relationship. Our DocuTrim cutsheet system seeks to embrace the best of both worlds.
For example, it can handle production speeds of up to 11,500 sheets per hour. A short setup time ensures maximum throughput, while paperweights of between 60 and 250 grams per square metre are supported. Users can select between numerous sizes, and rapid setup times guarantee on-the-spot availability.
As mentioned previously, there are also different configurations of this cutsheet system. That brings us to the next main point.
Online and offline production capabilities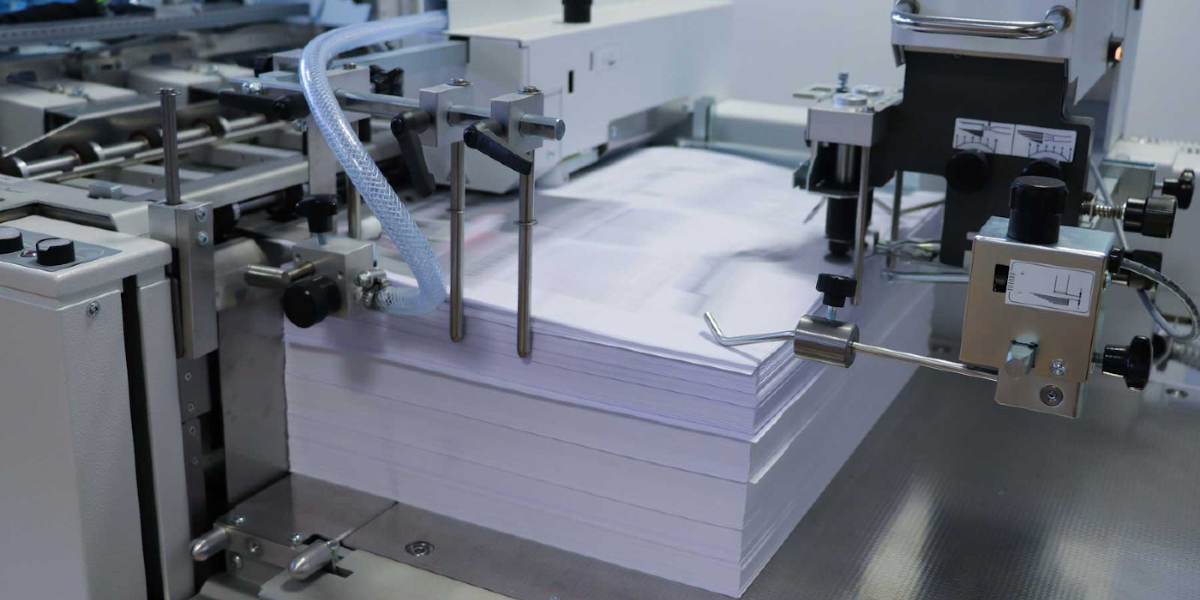 The DocuTrim system has been developed with scalability as one of its core features. Customers can, therefore, leverage the targeted efficiency of these models.
The DocuTrim inline/offline system
This high-performance cutsheet system utilizes next-generation printing capabilities within a multi-functional layout. For example, it can produce documents with an online connection or fully offline. Fitted with a dynamic multi-processor (DMP), cutting and perforating can be performed in one step .
Here are some additional features of the DocuTrim inline/offline system:
Gutter cuts of between six and 12 millimetres.
The ability to produce stacks as high as 230 millimetres (ideal for larger production capacities).
Edge trimming widths of between six and 40 millimetres.
As always, the modular nature of this inline/offline system is a final amenity to mention.
A plethora of production applications
Hunkeler AG DocuTrim cutsheet technology enjoys a wide range of modern applications. Let us quickly examine three common scenarios.
Transactional needs
We are referring to the production of highly sensitive documents in this sense. Bank ledgers, financial databases and invoices are three examples. The main takeaway here is that such documentation must be manufactured to the highest standards.
Promotional campaigns
While we live in a digital world, physical promotions are still invaluable for any marketing campaign. Our DocuTrim technology provides a user-friendly method to produce a host of stationery.
From business cards and vouchers to brochures and pamphlets, little is left to the imagination. Thanks to our dynamic perforating and punching methods, rapid production capacities are likewise augmented.
Customers can better appreciate these and other advantages by quickly perusing this page.
General commercial requirements
There may also be times when singular printing projects need to be completed in a timely fashion. This is once again when the DocuTrim system takes centre stage. When on-demand tasks are must be tackled, solutions are moments away.
While the DocuTrim unit can function as a standalone device, it may also be used with other third-party machines. For instance, the inline model can be combined with the Canon varioPRINT iX sheetfed inkjet press.
The main intention here is to offer flexible and cost-effective solutions to the end-user. Some applications include (but are not limited to) the following:
Calendars
Menus
Leaflets
Family-oriented material (such as timetables for wedding or holiday itineraries)
Invitations
Greeting cards
The best way to fully appreciate this sense of flexibility is to consult with a Hunkeler representative.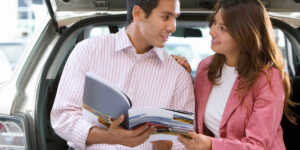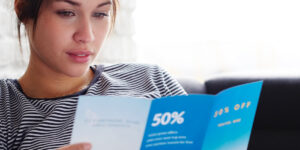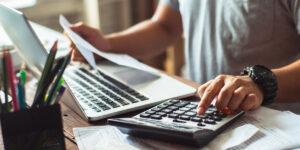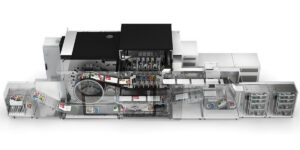 Intuitive and straightforward operation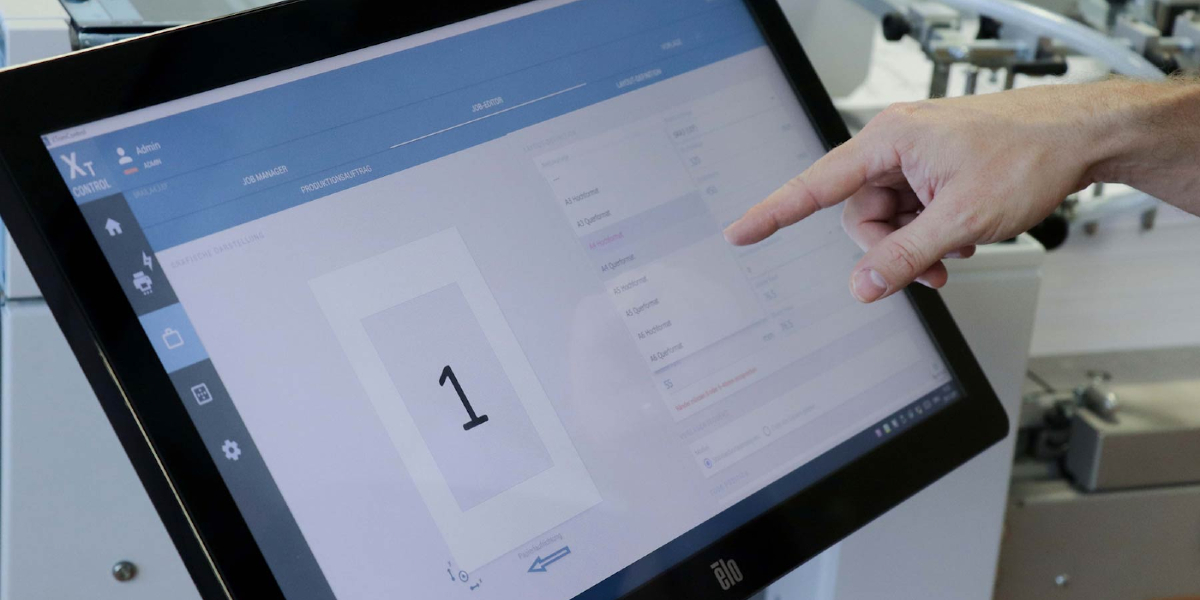 Demanding production environments call for targeted solutions. Our cutsheet technology has embraced an intuitive edge so that the orientation process is kept to a minimum. This is largely due to its straightforward touchscreen operation.
Users are provided with a centralised means to control all basic parameters with a swipe of their finger. In the same respect, adjustments can be made in real-time scenarios. This guarantees higher degrees of accuracy and less downtime due to errors.
Please note that this is only a basic overview of some of the functions offered by the DocuTrim system. Users can also watch a detailed video to further appreciate what is in store.
Cutting-edge techniques within a demanding industry
Recent studies have predicted that the global printing industry will be worth a staggering US$834 billion by 2026. This is why production firms need to remain well ahead of the curve.
Hunkeler AG has engineered the DocuTrim cutsheet system to meet fluid operational requirements. Furthermore, its dynamic multi-processor configuration ensures that the demands of tomorrow are met today. These traits are then combined with second-to-none accuracy levels and a scalable foundation, offering the best of both worlds.
Do you have any additional questions? Would you like to learn more about the DocuTrim series? If so, please take a few moments to contact one of our experts. We will be pleased to explain which types of facilities can accommodate this cutsheet processor and the many benefits it offers.