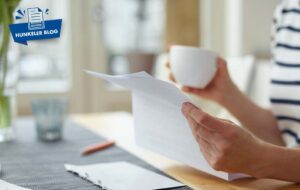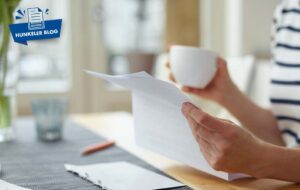 Transactional – Intriguing print
I don't know about you, but I find transaction-print quite impressive to think about and even more seeing how thousands of pages with variable data are printed, folded, enveloped, and posted. Though the mighty internet takes over more and more communication, statements, health papers, insurance information, etc., are being printed and delivered through a wealth of postal services – some places required by law, and all places because it makes sense!
Transaction-print continues to be interesting, and though some services could easily be transformed to webpages, transactional print, and maybe even more important transpromotional print is becoming more and more interesting. Let's try to understand why.
Transactional – History and background
Years ago, transaction print was the only way to mass-distribute, for example, bank statements, and therefore the printed product was a value in itself. Today things are changing, and everything that can be accessed faster and easier using the internet competes with paper-based communication. As I have mentioned in previous articles, it's always about being where your customers are!
With the examples mentioned above of transactional print, you mainly want to reach consumers in their domestic sphere. When you get statements, it's rarely because you read them end to end, but an option to read, balance, check – but it is something that most find important and even keep for a long time. The transactional print often also serves as documentation, and therefore the information needs to be accurate, but since you print and stamp the letter sent, why not extend the value?
When the bank statement is enriched with, i.e., other personal information, targeted messages, even marketing, the transactional print becomes a transpromo that enables you to engage more with the recipient.
A simple bank statement can be turned into an interesting and engaging marketing piece bringing more value to the reader/customer while making your customer happier and more loyal!
A class example of how to engage with customers
The Dutch company Symeta Hybrid developed a bank statement into a customer magazine, adding bank data and financial advice personalized for each customer. Countless examples around the globe of similar types of transpromo, but the denominator is how new printing and binding technology enable brands to engage with their clients.
With digital colors and exciting binding opportunities, the transpromo can even extend this further, and though you may think this is old-school, it's the opposite. The printed and mailed piece becomes a carrier that doesn't disappear like junk mail but becomes a more exclusive communication piece compared to using mails.
The Omni-channel is here!
Brands today also extend the communication even further by using QR codes, Augmented Reality, and other technologies, so print, smartphones, and computers merge into a seamless, integrated communication tool – becoming an even further advantage for both the brand and its customers!
If you think this is easy? Well – today, it's easier but still requires the right tools in your toolbox!
But how do I print data-driven print? And what about privacy?
The printing and binding part might be the easy part – but of course, only if you have the right technology! The challenging part is to get the relevant data. The legislation varies from country to country and is something you should be aware of. Even if you ONLY print and post, you'll still need to understand the requirements by law, how you handle the data, how you are obligated to store and treat data, and many other things. In Europe, how you handle and treat data is protected under the GDPR-regime. GDPR describes what information you can collect and how users should be informed and access, monitor, and manage their data. If you are a printer, you are a data-handler, and you will need to comply with how you store and access data. Though GDPR has been here for years now, many people are still confused about what to do and what not to do. The US, which has a more liberal approach to the use of personal data, is also changing. The California Consumer Privacy Act (CCPA) is still not applicable in all states (of course). Still, it seems that the US is also moving towards more restricted access to usage of personal data – which is good for consumers, in the long run for businesses, but something that must be taken seriously from service providers!
Transactionprint and transpromo vary in complexity. As far as I can see, there is no specific definition of what transaction print is, so it can be everything from a statement, to a promotion, to a complete Direct Mail campaign – so why is this important to know?
In the link above, you can read an article I wrote back in August 2021, describing Direct Mail in detail. One of the findings I described back then was how much the DM market continues to grow.
Value drives need!
The opportunity to turn a transactional print into a transpromo, which again can be turned into direct mail, is about creating more value for existing customers and new ones and how you can sell more, optimize your profit, and even eliminate the competition!
Producing Transactional print, Transpromo, and Direct Mail, requires the right equipment. Your customer mostly supplies data, but you must create the print templates that enable correct data handling, error checking, ensuring data accuracy, printing, binding, address, and shipping.
Hunkeler delivers paper handling and camera inspection for transactional print!
You'll need digital printing capabilities for printing and binding – it can be both toner and inkjet. For binding equipment, you'll need not only binding equipment but also camera control systems, etc. Hunkeler is among the leading suppliers of paper handling solutions – and if you are interested in doing smarter and more complex campaigns in the future, you should, of course, reach out to Hunkeler to learn more.
---
About the author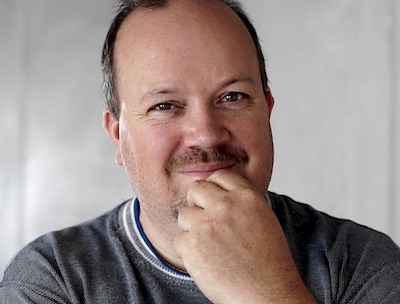 Morten B. Reitoft
Morten Reitoft is the editor of INKISH News and INKISH TV. INKISH TV is a TV-channel for and about the print industry.
Through his numerous posts and videos around the printing industry, Morten has a broad expertise in digital printing and knows both the companies and technologies behind them.