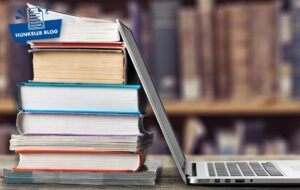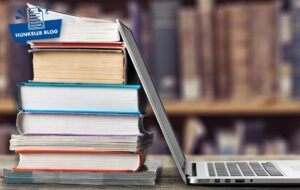 Why Digital Print will thrive in the years to come!
Happy holidays
For the past year, I have been writing blogs for Hunkeler, and it's been a privilege – one hundred percent! As we are getting closer to Christmas and New Year, it's now time to get an overview of 2021, and what about some guesses on what to expect for 2022?
Why Digital Print will thrive in the years to come!
Digital Print is, by all means, a denominator that goes through not only on the blogs I have written but throughout the global media landscape – and of course, reflects what PSPs and Converters are discussing. Another denominator is COVID, and as much as we hoped it would disappear, it's still here, and as you know, Hunkeler had to postpone the Hunkeler Innovationdays 2022. Hunkeler Innovationdays has become one of the most respected events in the industry, and with the option to dive into end-to-end solutions – we still have to use webinars, virtual demos, films, and other communication means to get our message across.
The blogs here on Hunkeler's website do not only reflect what Hunkeler sells – and to be honest, they have not influenced much what I am writing. We have discussed topics that are – well – topical for the products and services Hunkeler delivers but otherwise have not tried to influence me. That is bold and shows how the world is changing. Marketing is not always about SCREAMING products into your face, but inspiring and educating – precisely what I like to do with these blogs and my work as the editor of INKISH.TV and INKISH.NEWS.
Communication is critical – and in my first Blog – it was about digital print finishing. Many PSPs focus on digital print, but digital print finishing may be even more critical. The reason is, of course, because binding traditionally has a higher waste percentage. To be profitable, digital print finishing MUST be aligned with the print engines to make profitable products.
The second Blog was posted in April and was about Books on Demand. I remember years back when I first heard about books on demand. It wasn't exactly impossible, but it wasn't easy, and most PSPs could only sell tiny circulations or books at premium prices. And let's not talk about the quality of the books back then, ok?
Today Books on Demand is not only a viable business but one of the fastest-growing segments. Shortly we will have a film on INKISH with a Hunkeler customer – Bridgeport National Bindery, from Springfield, MA, that excel in books of one!
In May, I wrote about web inspection, and to be honest, I learned quite a lot researching for that article. I have seen cameras on analog and digital presses for years, but how they enable zero-fault print productions is simply amazing. In the Blog, you can read about the difference between IPI and Golden Sample and how web inspection helps you reduce waste!
Of course, one of the recurring topics is digital print/inkjet. Digital print already saw the day of light back in the '50s, but the technology lived in niches, and it was only widely adopted when the transactional print came along. For years digital print was seen as slow, lower quality, expensive, and served markets where variables drove the primary demand.
When the Internet was born in 2008-2009 (mass adoption), brands changed their approach and required faster turn-around and even more variable options (images, text, QR, etc.) Today digital print is taking over more and more – and it's exciting to see how digital print and, in particular, inkjet is taking market shares from offset. The time is now to consider investments carefully since both offset and digital printers are massive investments, but it may be a win or lose situation if not chosen right!
Where do the orders come from?
All above is, of course, about the market. You MUST be where your customers are. Publishers want PSPs able to deliver in high quality, fast, and since they at the same time want to avoid warehousing and huge capital bindings in stock, publishers need digital. Besides becoming more and more important for the publishers, another trend drives this demand. More and more orders come from APIs – and you may think, what is an API? API is short for Application Programming Interface, and this is your interface to the world.
Today, orders are coming from services like Amazon, Ingram, Cloudprinter, HP Siteflow, and more – and when first connected, orders are delivered directly into your workflow.
This trend is NOW, but I believe that in the years to come connecting is as vital as the equipment you have, so find out how you can get your company online – not only with a web-to-print platform but deeply integrated into where customers order from!
During the year, I have also written about Direct Mail, Transactional/Transpromo, and how important these channels continue to be!
Let's talk future
Let's take a look at what to expect in 2022. The cancelled or postponed events over the past two years have influenced the conventional introduction of the new equipment life cycle. BUT, of course, vendors have released new products during 2021. Ricoh announced their entrance to the B2 sheet inkjet market with their new Ricoh Z75, which was introduced, yet not on the market until 2022. So this is a given – it will come. Other vendors are also expected to show something new, and if we look at the trends, my guess is faster, B2 format, inkjet, and I wouldn't be surprised to see machined with more build-in digital enhancement. The new Kodak Ascent is an exciting hybrid. I am sure that all the major vendors will bring new exciting equipment on the binding side. Without knowing any details, I can imagine that faster, more diverse, faster setup, and even more automated is what to expect. Robots, IoT, and software to control the entire workflow are almost also a given.
Digital Print is growing rapidly, and for good reasons. Some already mentioned above, but I forgot to say that part of the increasing interest comes from inkjet, and digital print seriously challenges the Commercial Printers. They usually use analog offset machines in their production. Quality, speed, smaller print runs, variables, and lower production costs will most likely deliver extreme growth to engine vendors like Canon, HP, Ricoh, Konica-Minolta, etc. – but also to companies like Horizon and Hunkeler who have specialized in digital binding options.
What's interesting about the digital transformation is the impressive machines and required change in mindsets. Yesterday I spoke to a good friend, and I was told that some printers found the ink to be expensive – and yes, ink prices for digital are higher than in offset. The 'problem' is that it's not comparable since the entire value chain is undergoing significant changes. If you compare a print of 5,000 books in digital and offset, the price for offset is most likely lower, but that isn't tomorrow's reality. You should compare 5,000 unique books, or at least very low print runs – and here, the price of ink is absolutely secondary by all means!
The companies who understand this change in mantra also understand that everything from sales to process to organization needs to change. Successful companies today understand digital transformation fully, and more and more people will see the full potential of transforming their business into digital print.
So digital print will most likely grow in 2022 and beyond, and the really interesting thing is, of course, how the more conventional companies will react to these changes!
Unfortunately, I am not so positive on the COVID front. I believe more variants will come, but hopefully, we will get better drugs and figure out how to live with COVID. The COVID-situation will continue to influence all industries and force PSPs and Converters to look into their investments – which I believe is more critical than ever. The complete digitalization of the printing industry has started – and combined with all the fantastic productivity objectives, this will also support the growing focus on sustainability!
2022 will be good!
---
About the author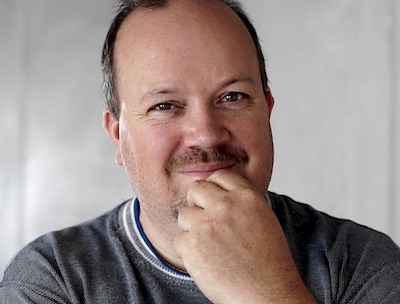 Morten B. Reitoft
Morten Reitoft is the editor of INKISH News and INKISH TV. INKISH TV is a TV-channel for and about the print industry.
Through his numerous posts and videos around the printing industry, Morten has a broad expertise in digital printing and knows both the companies and technologies behind them.