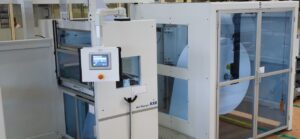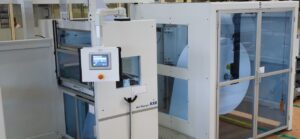 Media changer unwinder RX8
Up to 30 percent higher line productivity due to automatic reel change
With the RX8 media changer for automatic roll splicing, we are introducing our latest solution in our unwinder series. In addition to the conventional non-stop feeding of papers of one quality, the RX8 can also be used for printer-controlled* selection between two different papers. With production speeds of up to 152 m/min on the RX8-500 and up to 250 m/min on the RX8-800, the Hunkeler media changer serves printers in high-performance digital printing without sacrificing speed. Thanks to the space-saving side loading with automatic roller lifting from the transport carriage, the solution can be operated ergonomically in a wide variety of environments. As an option, the media changer will also be available in the future with automatic tape preparation, making it even easier for the operator to use. Compared to manual reel splicing, the RX8 can achieve up to 30 percent higher line productivity, depending on print speed and paper weight.
*Depending on printer model and printer interface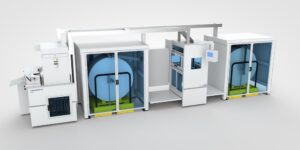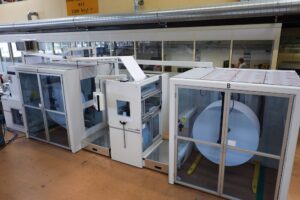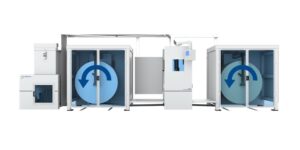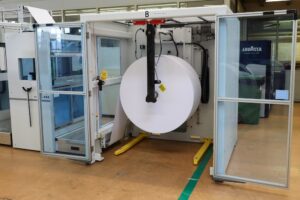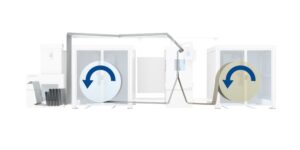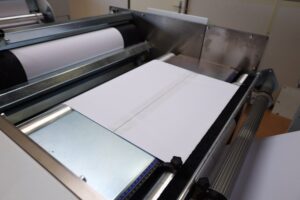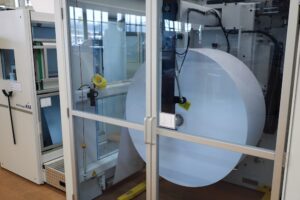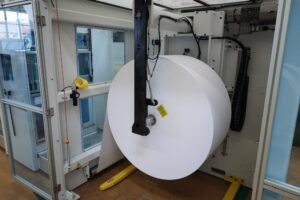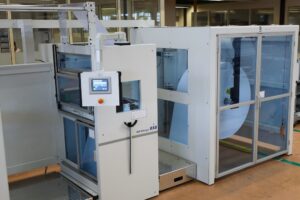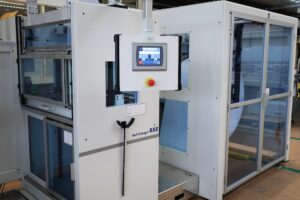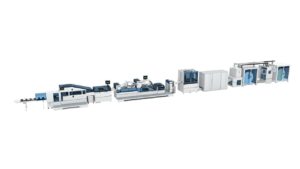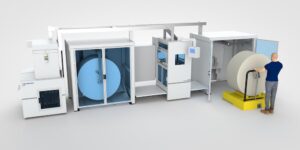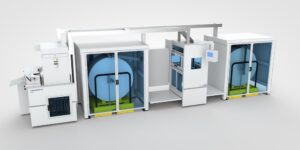 High-performance Book Block Solution with Star Wheel Delivery
The modular book solution for the production of glued book blocks inline or offline for continuous digital printing systems up to a paper web width of 30 inches. Processing of 4, 6 or 8-page signatures with quick setups and format changes. The high-performance cross cutter CS6-HS and the star-wheel delivery SD7-II guarantee non-stop production up to 200 m/min (656 fpm) with over 600 output cycles per hour. In one stacking cycle, several book blocks are delivered. The system is characterized by modularity and flexibility coupled with simple and safe handling for further processing thanks to integrated book block gluing and perfectly flat book stacking. The book-on-demand line can be used as a flexible near-line solution or as an inline system and is designed for the low to medium volume segment.
High availability of the system

Non-Stop high performance system for continuous production

Automatic change of book length and book thickness

Excellent Book block quality thanks to book block gluing
View solution