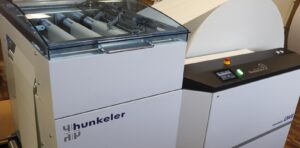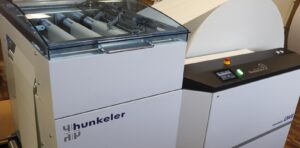 High-speed Hunkeler unwinder
Unwinder UW8: ten thousand times proven gets even better.
The unwinder UW8 of the latest generation 8 convinces with its even simpler, faster and intuitive operation. Thanks to the heavy-duty design for 24/7 operation and end-to-end fault diagnostics, efficient and productive processing is guaranteed. The paper can be processed now with full speed down to the core.
The Hunkeler unwinder is available for connection to all common digital printers (Tight Web and Slack Web), inserters, and finishing systems. For the continuous feeding of printing or other finishing systems, the roll with inserted core shaft (70 mm, 3″, 5″, 150 mm and 200 mm possible) is brought by pressing a single button into the working position by the motor-driven mechanism with optimized speed. The automatic dancer lift allows quick web threading and set-up.
An optional roll dolly and, as a new feature, new also an EURO pallet (800 x 1200 mm) can be used for roll handling.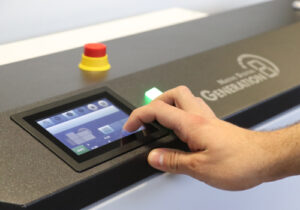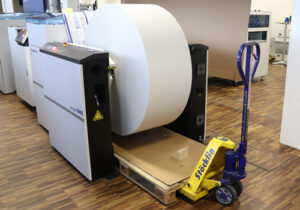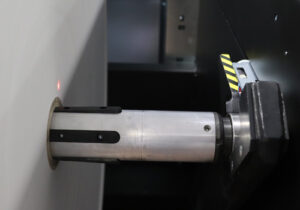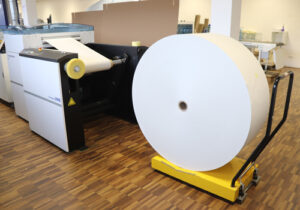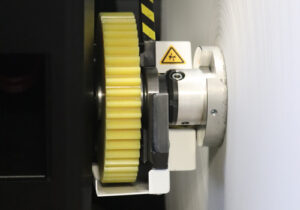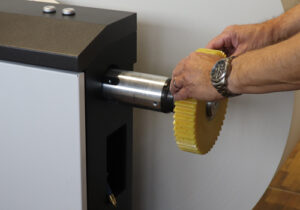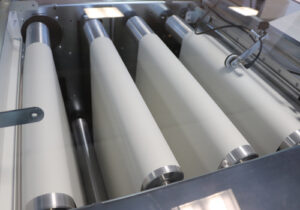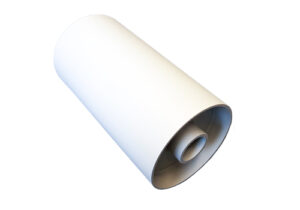 Features

Web width
up to 22.5″ (571 mm)

Paper weight
40 – 300g/m2

Roll weight
max. 900kg

Production speed
up to 250 m/min

Roll change
28% faster roll lift
---
Options
The UW8 unwinder can be upgraded with a tension kit for up to 250 Newton as an option.