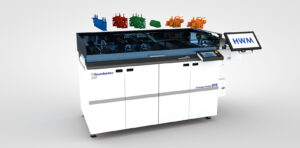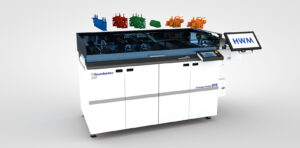 Perforating, Punching, Scoring in one module
Hunkeler Dynamic Processor DP8
The modular design of the DP8 allows dynamic perforating, dynamic punching and now also dynamic scoring – all in one. Easy operation is ensured by tool-less adjustment over the entire web.
Highest dynamics and accuracy make the DP8 best in its class for your transactional, transpromo, direct mail and commercial print finishing applications.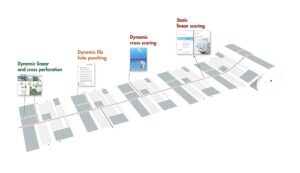 Scoring is an additional feature to the already known functions. It can be combined in many different variations. This brings more value for the customer in terms of even more flexibility in the finishing production. The new option contains two units for cross and longitudinal scoring.
Configurations