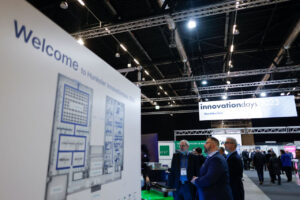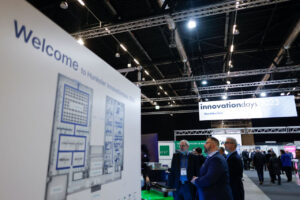 Hunkeler Innovationdays 2023
Expectations exceeded with 6700 visitors
In the fourteenth edition of Hunkeler Innovationdays 2023, the industry event once again achieved a record number of visitors. With 6700 visitors, the attendance rate was slightly above the level of 2019. After the four-year pandemic break, the approximately 100 exhibitors were very satisfied with the complete success.
100 exhibitors expected 6700 visitors. The industry received an impressive welcome with 50 practice-oriented production lines and numerous world and European firsts. The Hunkeler Innovationdays clearly demonstrated the importance they have in the printing industry. The high internationality of the visitors, who came to Lucerne from 100 countries, deserves special mention. With an average length of stay of over 2 days, all participants were satisfied. The commitment of all exhibitors with their highlights and experts on site was reflected in the very high quality of the visitors.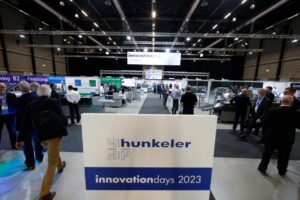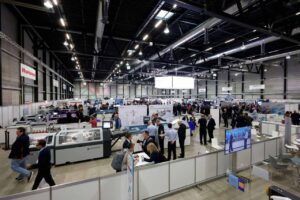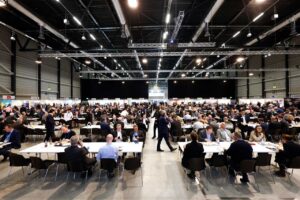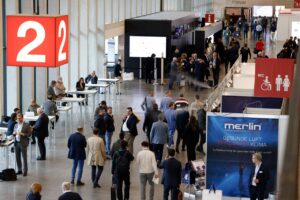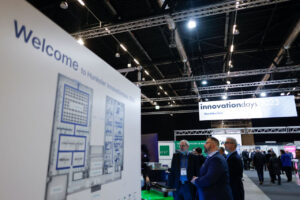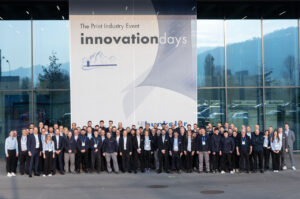 In the spirit of "Next Level Automation", the latest solutions for digital printing and finishing were presented in Halls 1 and 2 of the Lucerne Exhibition Centre. After Hunkeler AG celebrated its 100 year anniversary last year, the latest, highly automated new developments underscore the company's innovative strength. With the Starbook book solutions, Hunkeler AG impressively presented the highly economical production of digitally printed books from the first edition upwards with the best book block quality and format flexibility for small to medium-sized print runs.
Despite the constant growth, the character and purpose have been preserved and the Innovationdays have remained true to their original claim: To be an industry meeting for partners around high-performance digital printing and finishing, and to show visitors solution scenarios that are characterized by a strong practical relevance.
The next Hunkeler Innovationdays will take place from 24 to 27 February 2025.
Hunkeler Innovationdays Website