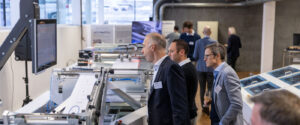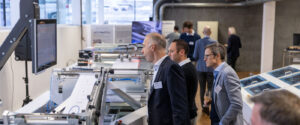 IHZ Innovation Award 2023
What an unforgettable day here in snowy Wikon! We are delighted to celebrate the presentation of the Innovation Award of the Industrie- und Handelskammer Zentralschweiz IHZ together with two other impressive companies.

Congratulations to the award winners Rigitrac Traktorenbau AG from Küssnacht am Rigi for the first purely electrically powered series tractor, Rigitrac! Also applause for Swisens AG from Emmen, which is doing pioneering work with its new solution for automatic pollen monitoring!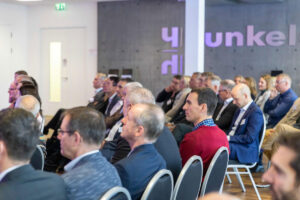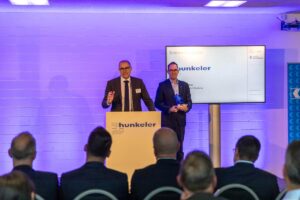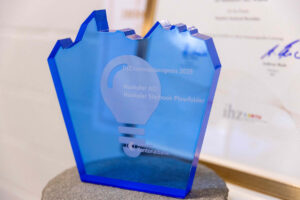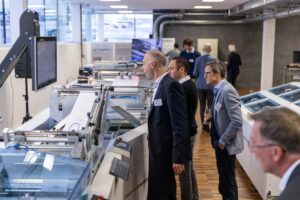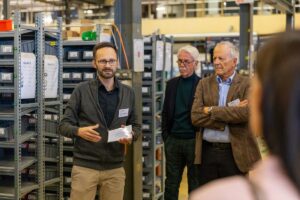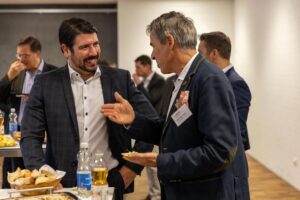 On November 30, 2023, Hunkeler AG from Wikon was awarded the IHZ Innovation Award.
We are proud to have won this year's 37th Innovation Award with our automated book solution "Hunkeler Starbook Plowfolder"! The book printing market has changed dramatically in recent years. Thanks to modern digital printing systems, more and more books are being produced using digital printing technologies instead of offset printing. This makes it possible to print books from medium to small print runs, even down to a book run of 1. In the production process, this means that each book produced is different from the previous or subsequent book regarding content, dimensions or number of pages. However, special paper processing technology is required for efficient use. This is precisely where Hunkeler AG comes in with its "Hunkeler Starbook Plowfolder". The innovation enables companies, such as a large online mail order company, to produce books from paperbacks to photo books in high quality "on demand", so that even runs of one are worthwhile.
Less waste, shorter transportation routes, better quality: this is our contribution to change in the book industry and to greater sustainability!
A big thank you to IHZ for organizing this event.
About IHZ
The Chamber of Commerce and Industry of Central Switzerland IHZ is one of a total of 18 chambers of commerce and industry in Switzerland. The IHZ is Central Switzerland's competence center for economic policy and export. Independent of party politics, it represents over 700 companies in the cantons of Lucerne, Uri, Schwyz, Obwalden and Nidwalden as an important regional network. In addition to its tasks in the areas of economic policy and export as well as its networking activities, the IHZ is also involved in education. For example, IHZ actively contributes to the transfer of knowledge as the organizer of business weeks at schools in Central Switzerland, as co-owner of the Swiss School for International Business or with individualized export seminars.
Review of IHZ: https://www.ihz.ch/news/artikel/anlaesse-rueckblick-ihz-innovationspreisfeier-2023/